Some of us have thrived in the kitchen in the past 18 months, finding it a creative sanctuary. For others, trapped indoors, life on hold, busier than ever but with more meals to cook, it has been easier to fall into a repetitive routine of reliable dishes that, by now, are deeply boring.
The answer to this malaise? Fresh thinking from some of Britain's best chefs. We asked for their most arresting ideas: revelatory hacks, unexpected flavour combos and daring dishes that will stir the curiosity of even the most jaded home cook.
Strawberry ragu
Alex Rushmer, the chef-owner at Vanderlyle in Cambridge, creates a strawberry ragu with a remarkably meaty, umami flavour, to serve with pasta or crumpets. (It is inspired by Jeremy Fox, a Californian chef nicknamed the "vegetable whisperer".) To feed four, soften finely diced fennel, white onion, celery and carrot (125g each) in 240ml olive oil with 135g pine nuts for 45 to 60 minutes. Add 1kg roughly chopped strawberries and, on a low heat, cook for two to three hours, stirring regularly while the magic happens. It produces what Rushmer describes as "a thick, dark, rich sauce. It's an incredible technique."
Olive oil ice-cream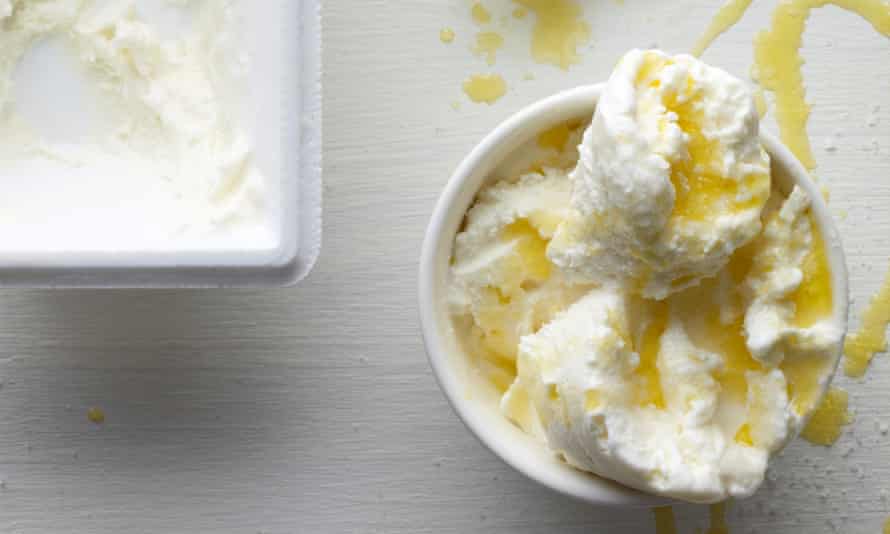 Drizzling complex extra virgin olive oils ("aromatic, fruity, botanical, grassy") over ice-cream is a simple way to "spruce up neutral clotted cream or basic vanilla ice-cream", says Taylor Sessegnon-Shakespeare, the head pastry chef at Tavolino in London. Chefs are all over this hack. Nitisha Patel, the owner of the Birmingham-based delivery kitchen Dhalings, adds sea salt flakes and olive oil to create a flavour similar to salted caramel.
Tom Barnes, a chef who oversees the kitchens at Simon Rogan's restaurants in Cumbria, does the same, but with chocolate ice-cream. "The oil brings out the chocolate's bitter tones. The sea salt adds a savoury note. It gives an elevated restaurant twist to a simple bowl of ice-cream."
Citrus seasoning
Usually added late in the cooking process or as a final flourish, lemon and lime juice or zest are used by many chefs to fine-tune and sharpen savoury dishes, from bolognese to butternut squash soup. "Lime zest livens up the squash nuttiness and brightens the whole soup," says Judy Joo, the owner of Seoul Bird in London. "Squeezing lime juice on grilled halloumi cuts the saltiness and makes it all the more addictive."
Smoked fruit
When barbecuing over coals, place raspberries or grapes in a colander or perforated steaming pan, away from the heat, where they can absorb smoke. The berries take 30 minutes, grapes up to three hours (remove if any begin to shrivel). "Smoking ingredients doesn't necessarily mean they will end up with an acrid taste. It's trial and error. For instance, smoked grapes taste like mulled wine and are a delicious spiced flavour to add to duck or venison dishes. We serve ours with pork ribs," says Pip Lacey, the chef and co-owner at Hicce in London. Smoked raspberries work well in creamy, boozy trifles, with chocolate mousse or paired with fresh peaches.
Fish with vanilla
"If you've not had it, this sounds unusual and super-cheffy, but it's a proper gamechanger for run-of-the-mill midweek suppers," says Elliot Hill, the chef at Panoramic 34 in Liverpool. He makes a tomato sauce for cod or sea bass for between four and six people by blitzing half a garlic clove, four basil leaves and half a deseeded vanilla pod with 500g of plum tomatoes, passing it through a fine sieve and adding the vanilla seeds. He then gently warms the sauce to create a rounded, subtly creamy dressing – the vanilla moderates the basil and elevates the fish while intensifying the flavour of the tomatoes. "It almost seasons the whole dish."
Instant pineapple chutney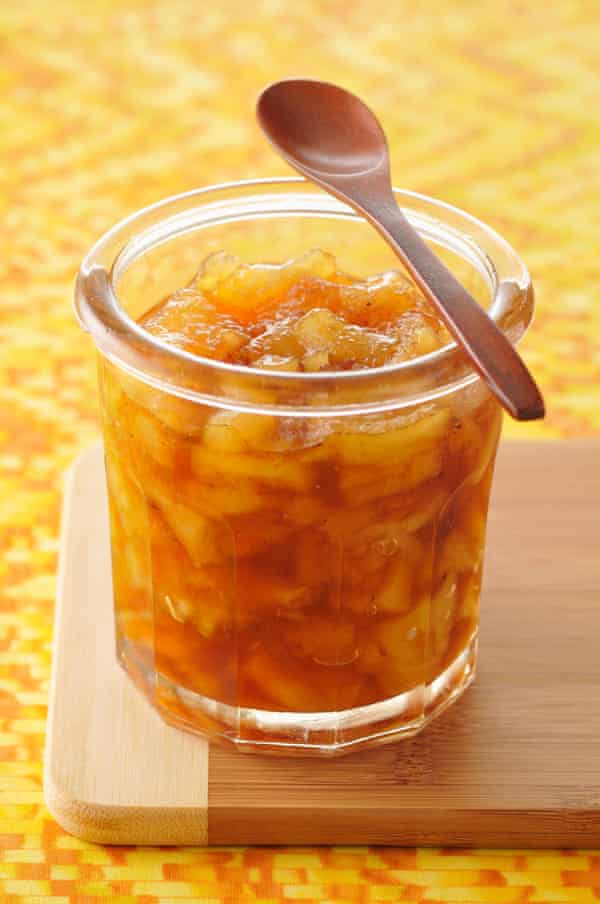 Pickles or posh chutney might seem like a natural fit for rich, livery patés, but Aktar Islam's go-to is Hartley's pineapple jam. "On crusty bread, its sweet, fresh finish balances perfectly," says the chef-owner at Opheem in Birmingham. Perhaps even more radically, Islam is adamant that ketchup beats mint or tamarind chutneys with samosas. "The sweetness and acidity is perfect – everything else pales in comparison."
Beyond salt
Chris Leach, the chef-founder at Manteca in London, achieves "extra depth of flavour" by using salty ingredients – miso, fish sauce, anchovies, soy – rather than salt itself. "Infusing smoked bacon into milk to add to mashed potatoes is a tasty one."
Carrot-mel
Yes, carrot caramel. Liz Cottam, the chef-owner of Home in Leeds, says it brings an adult edge to desserts such as chocolate fudge cake and is a useful condiment with slow-cooked beef short-rib, duck or venison, where it serves to "offset game's iron-y tang".
Over a high heat, reduce 750ml of carrot juice to 150ml, add 50ml of double cream and keep the mixture warm. In a separate pan, stirring continuously to avoid burning, melt 200g sugar until toffee-coloured and bubbling. Add the carrot cream (it will spit) and combine. Once cool, it should be thick but spreadable. "There's intense sweetness there, but it's also vegetal and savoury – it's almost 50:50," says Cottam. "Your brain goes: 'What the?!' But in a good way."
Cured-fat flavour bombs
Selin Kiazim, the chef and co-owner at Oklava in London, creates "sweet-salty nuggets" of beef and lamb fat that bring a "moreish" dimension to leafy,…


Read More: Savour the flavour! Chefs on 20 terrific ways to tickle tired tastebuds | Chefs

2021-07-27 05:00:00