First, though, Truong worked for several years in the fashion and retail industry, including for Nordstrom and Levi's. She left a position with Levi's in Chicago to return to St. Louis and opened the original DD Mau on Dorsett Road just east of Interstate 270. DD Mau's format is fast-casual, its fare familiar — pho, banh mi, vermicelli bowls — but personal. When I first wrote about the restaurant three years ago, I noted my surprise and delight to discover that the shrimp in my order of spring rolls were hot, not chilled, a smack of grill browning and buttery brine that has carried over to the Webster Groves location.
The new DD Mau has taken over the Old Webster space previously occupied by the Firenza Pizza chain. Functional best describes the dining room. To be fair, though, Truong hasn't finished the space. She is still working on a separate counter where customers can order boba tea.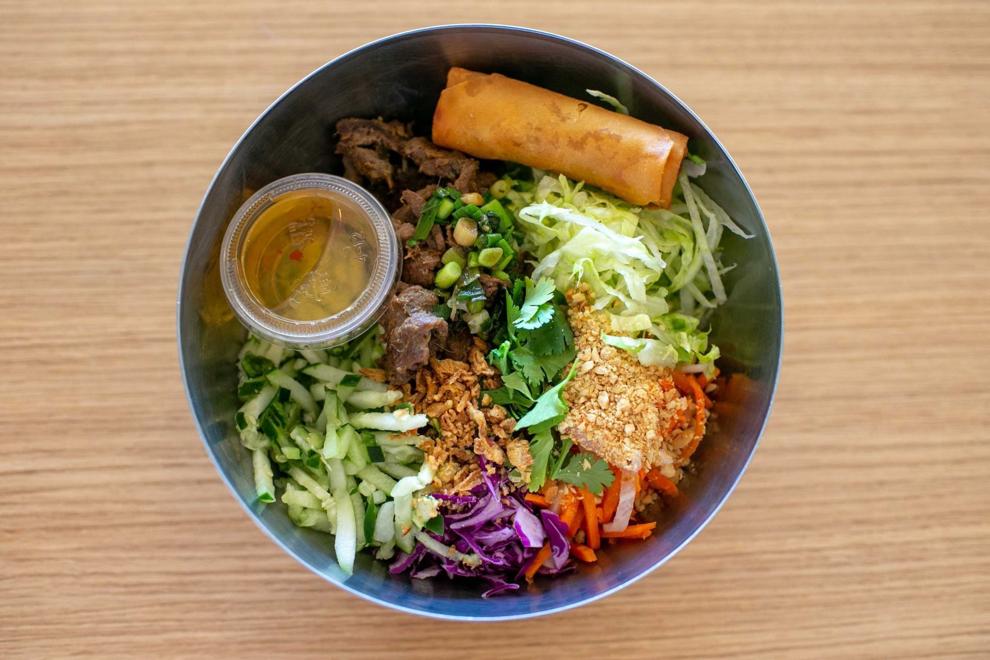 If a visit to the Webster Groves storefront is also your introduction to DD Mau, the menu's range of choices might seem daunting at first glance. Really, though, you are simply choosing your base, main ingredient and, in some cases, a sauce. For the selections of bowls (salad, rice or vermicelli), bao sliders and spring rolls, the menu even provides a chart with arrows to guide you through your options.
So you might pair the aforementioned shrimp spring rolls with the sweet chile sauce, just moderate enough in both its sweetness and spice to let the shrimp remain the most prominent flavor. Dress a bowl brimming with vermicelli and tender steak or pork with the piquant Vietnamese Vinaigrette (Truong's nuoc cham) or the slow-burn heat of the Spicy Peanut Dressing. As much as your choice of protein and sauce, what makes your vermicelli bowl is the generous garnish of snappy fresh and pickled vegetables.


Read More: With Webster Groves expansion, DD Mau Vietnamese Eatery both grows and excels |

2021-10-21 21:04:00